TITLES:

VARIOUS BOOKS, PODCASTS & ALBUMS
The best way to explain myself is to picture a gameboy sitting on a stack of
New Yorker
magazines. At a young age, I learned how to destroy moblins and metroids while developing a deep appreciation for cartoon criticism and satire.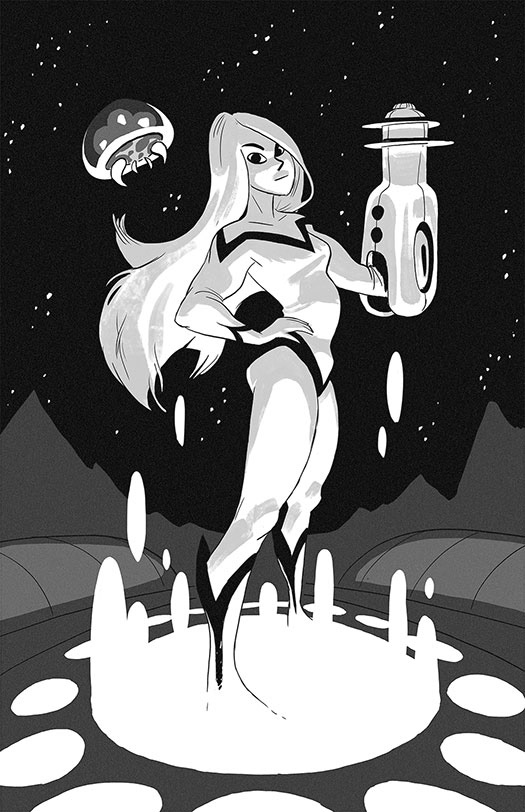 Every artist I know has creative pursuits on the side. I'm no different, and life keeps offering opportunities to make surprising things. My wife and I decided to share our birth announcement in the 
Cleveland Scene's
2019 comics issue.
Comics is a wonderful medium to explore story, and I regularly write and draw submissions to various annuals. Most will pose a challenge with a strict theme, like "wrestling," which was the case for this story for
Vagabond Comics
. (I know almost nothing about wrestling...)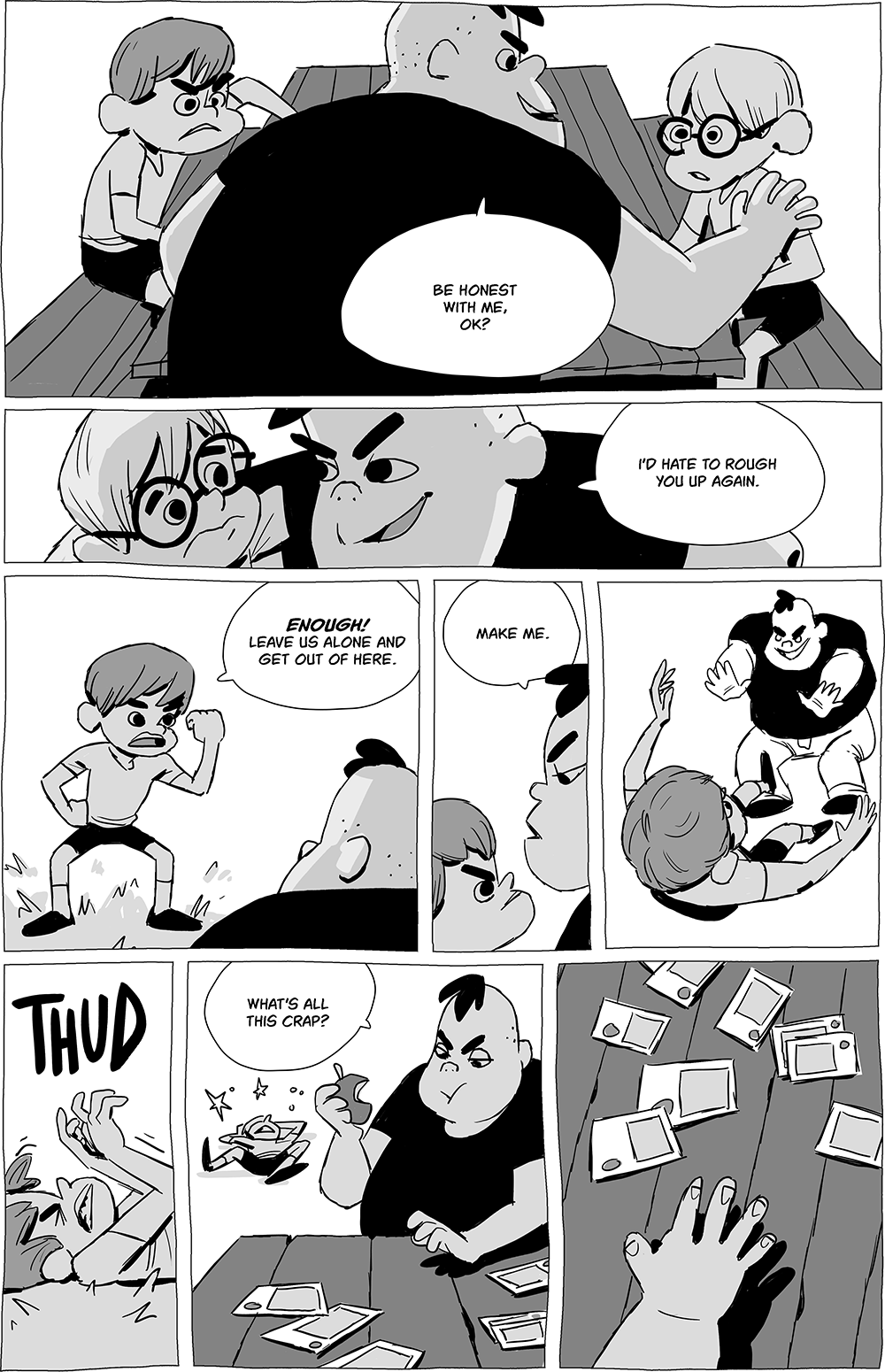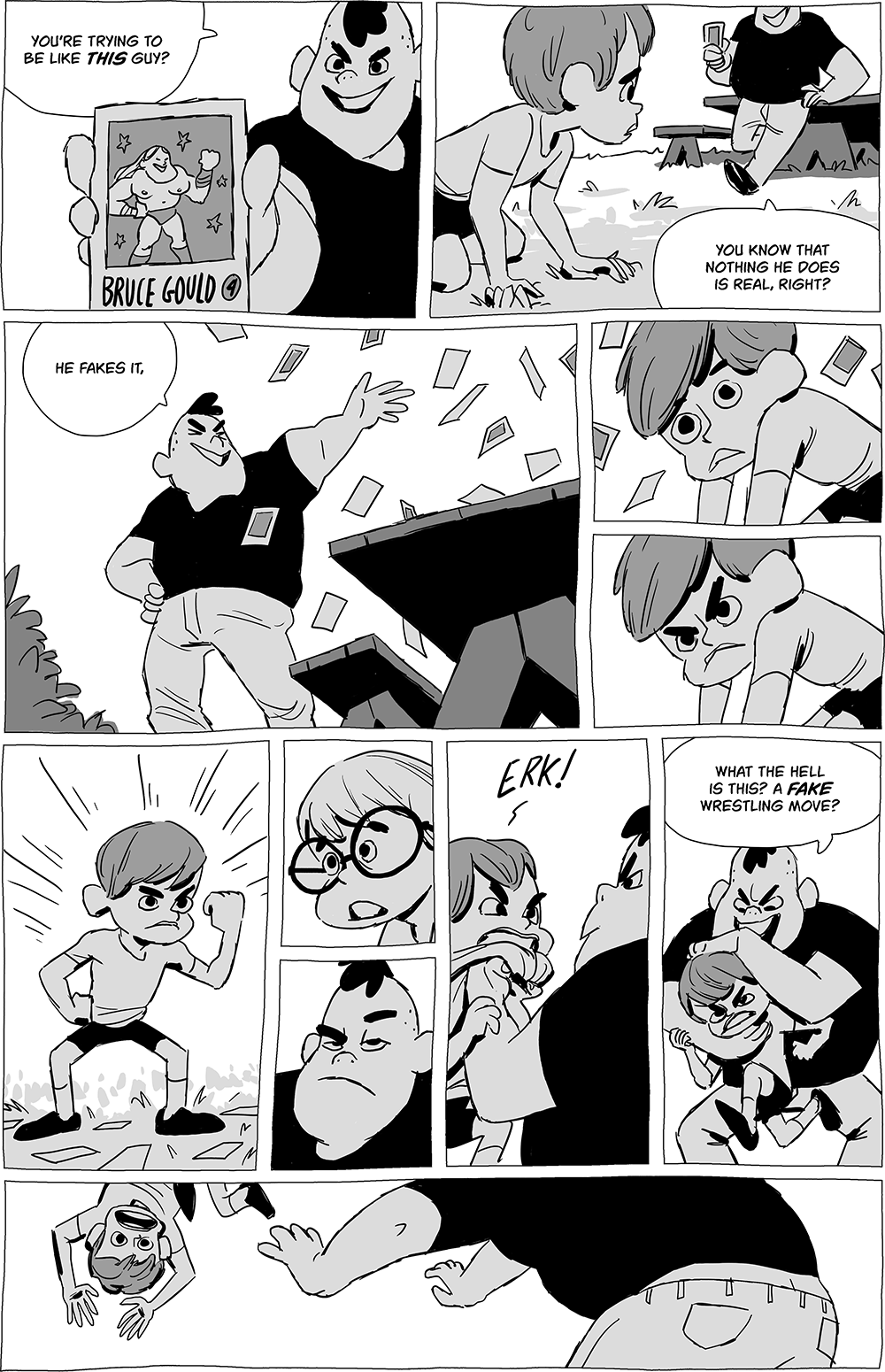 My friends and I find ways to work together, especially if they have music albums or podcasts in need of cover art.
I use computers and software for work, but was taught to use paint and brushes in school. Even with digital tools rapidly improving, it's immensely satisfying to work with graphite, ink and paper. I spend a lot of time at drink'n'draw events and figure drawing sessions, which is great for both creative refreshment and inspiring community. Spilling beer will kill a computer but will improve a sketchbook drawing!